Three words that describe us:
Quality, Durability &
Customer Satisfaction.
As the leading manufacturer of disposal equipment in
Canada, we are committed to support your business for
the long haul. Our facility is fully self-sufficient, which
means we have everything we need to service your
needs. From custom builds to repairs, we'll make sure
your equipment lasts and ready to go on the job.
inquiries@jwhhydraulics.com​
Services we're known for:
100% Canadian. Family Owned. No Outsourcing.
Established in 1984, the family legacy is now carried on by the second generation.
We Build Everything In-house
With zero outsourcing, we are fully independent.
No need to wait for weeks for parts to arrive.
We've got everything in the shop.
Whatever is not in stock, we build it!
We Build Everything In-house
We love listening to you and working with you to find the right solution! Your feedback is the inspiration behind our work. Regardless of your request, big or small. If you have a problem, we'll fix it!
Our service is fast and pain-free.
There's no down time for our repair shop.
Just drop off your equipment and we will take care of it.
At JWH, we understand every business is unique.
The requirement of each equipment may change throughout time. That's why we offer custom built modifications and upgrades to address your evolving needs.
From cables to hydraulic cylinders, we make almost everything
in-house with Canadian or American parts.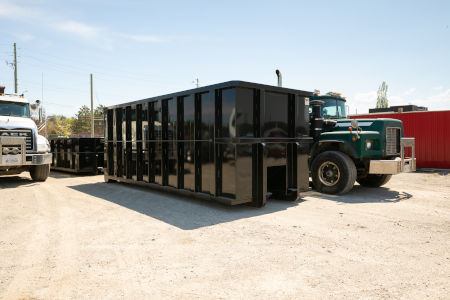 Lugger Trucks
Our luggers are powerful. We reinforce stress points with extra metals so the hey can handle heavy duty with ease.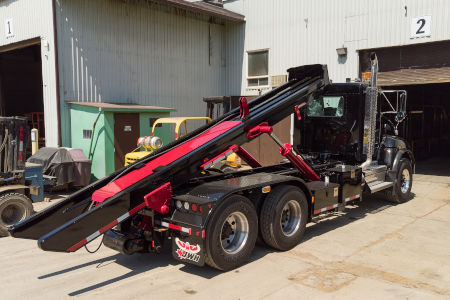 Rolloff Trucks
We offer different types (tandem, single-axle and tri-axles) and sizes to fit your needs.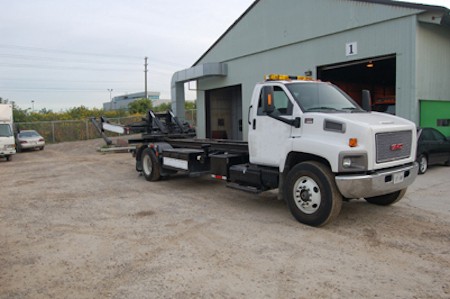 Hawk-Lift Trucks
Our Hawk-lift trucks provide straight and steady pick with minimal risk of tipping or damaging storage content.
We service a wide range of customers across multiple industries including waste management, scrap metal, rental equipment, farming, demolition and construction.
We are also experienced with municipal proposals. Need help with your project? Send us a message and one of our specialists will be in touch with you.