We build
the best
and repair the rest
Proudly servicing the disposal equipment industry for over 30 years.
The founder, Giancarlo Roncato, was born in 1946 in a small town in Northern Italy. He was the 13 th child from a poor family. At the age of 19, he moved to Canada with only a few pennies in his pocket. He started working at a disposal company in Toronto and was soon offered a job by one of the clients from the disposal manufacturing business.
Giancarlo spent the next 17 years with that company engineering their first front end loader, roll-off and lugger system. The owner of the company intended to make Giancarlo a partner. Unfortunately, the promise did not materialize. Giancarlo and his late wife Gabriella decided that it was time to start their own company so that they could pass down to their children.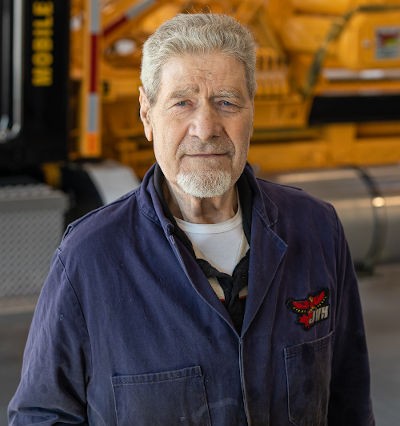 John & Sons Welding Hydraulics opened. Giancarlo mounted a welding machine on his truck and drove from door to door to solicit business for countless hours every week. Slowly, he made a name for himself.
Giancarlo Roncato opened his own shop in Mississauga and began making his own roll-offs and containers. With his oldest son Mark and a team of great employees, he started to build a reputation in the industry.
Within the next 7 years he continued to grow and became well-known for his innovation and craftsmanship.
The company moved to a bigger facility in Mississauga and branched out to more custom work and paint jobs. The next 12 years the company grew from a few employees to over 12. Giancarlo's 4 other sons & daughter eventually joined the company and helped to shape it into what it is now.
John & Sons moved to the present location in Oakville, a facility 5 times bigger than its predecessor. It was the biggest undertaking the company has ever launched; installing its own CNC machines, lathes, Sandblasting hut, paint booth and creating a production line that can fit at least 12 trucks at a time. The hard work paid off. The business became a great success and was soon servicing large clients from both Canada and America.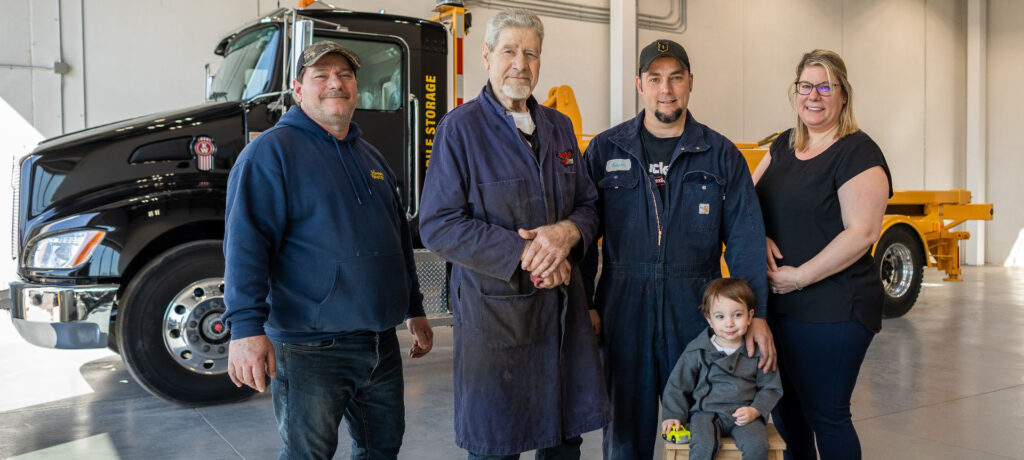 At 75 years old, Giancarlo still comes to work every day. He enjoys watching his sons, daughter and grandchildren getting involved in the business. He has passed the torch to his eldest son, Mark, who oversees the daily operations of the facility.
Quality, Durability & Customer Satisfaction.